To see a yearly archive of CHILD USA in the news, click a year from below
«No es justicia, es negocio»: Los Boy Scouts y diócesis de EU usan la bancarrota para no pagar a víctimas de abuso.
Kristina Cooke | diciembre 30, 2022
Los legisladores de todo Estados Unidos han tratado de hacer justicia a las víctimas de incidentes de abuso sexual infantil ocurridos hace décadas dándoles más tiempo para presentar demandas. Ahora, algunos de los acusados ​​en estos casos, incluidas iglesias y organizaciones juveniles, están encontrando un refugio seguro: los tribunales de quiebras.
Special Report: Boy Scouts, Catholic dioceses find haven from sex abuse suits in bankruptcy
Kristina Cooke | December 30, 2022
Dec 30 (Reuters) – Lawmakers around the United States have tried to grant justice to victims of decades-old incidents of child sexual abuse by giving them extra time to file lawsuits. Now some of the defendants in these cases, including church and youth organizations, are finding a safe haven: America's bankruptcy courts.
Women suing Seattle hip-hop artist in sex trafficking case face ticking clock
Rebecca Moss and Ashley Hiruko | December 16, 2022
Do you know what happened to you? Do you know you were the victim of a crime?
Survivors of sexual assault and human trafficking may only be able to answer these questions years or decades after the abuse occurred, experts say. But the clock is running. In Washington state, trafficking victims have just three years to seek civil compensation for the crimes and damage suffered. And then the door closes.
Texas child found dead in washing machine was visited by CPS investigators twice before his death: report
Andrew Mark Miller | December 15, 2022
Authorities in Texas have released a report showing that a 7-year-old boy found dead in a washing machine suffered a traumatic childhood and had multiple interactions with child protective services before his death.
The Texas Department of Family and Protective Services released a report showing two DFPS investigations within a four-month period before 7-year-old Troy Khoeler was found dead inside a washing machine in Harris County, Texas, in July, KRIV-TV reported.
Child sex-abuse victims battle time, money in effort to hold suspects accountable. These laws can help.
Amanda Lee Myers | December 13, 2022
By the time Jennifer Christiansen Vurno recognized the trauma of her sexual abuse as a teenager and found the courage to come forward, it was too late for criminal charges to be filed.
Twitter's Prior Leadership Accused Of Facilitating Child Porn
Christine Niles | December 9, 2022
SAN FRANCISCO (ChurchMilitant.com) – Twitter systematically failed to remove child pornography from its platform for years, allowing accounts to operate with impunity.
Backstreet Boys' Nick Carter Faces Rape Allegations
Sheena Robertson | December 9, 2022
Backstreet Boys' Nick Carter is being accused of raping a woman, named Shannon "Shay" Ruth, in 2001. At the time Ruth was only 17 years old. She has lived "with pain, confusion, frustration, shame and self-harm that are a direct result of Nick Carter raping me," Shay stated during the press conference held on Facebook Livestream.
FNN / 08 Dec 2022 / 10:30 PM / LiveNOW from FOX 10:30 PM
FNN | December 8, 2022
Santa Rosa Catholic Diocese to declare bankruptcy in advance of clergy abuse trials.
Mary Callahan | December 5, 2022
The Roman Catholic Diocese of Santa Rosa plans to file for bankruptcy protection in advance of the first clergy abuse trials resulting from a three-year period that gives adult survivors of child sexual abuse in California until Dec. 31 to file civil suits related to their experiences.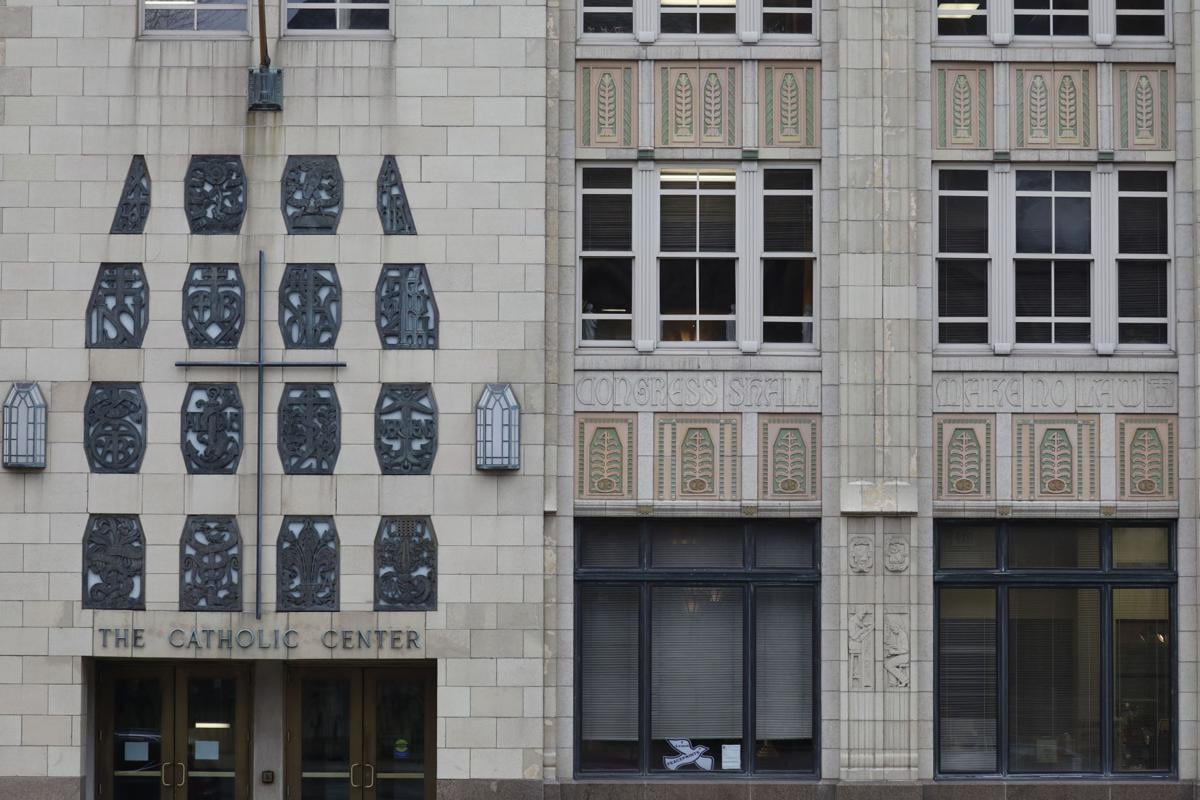 Will AG's settlement change how Buffalo Diocese handles allegations? Some are skeptical.
Jay Tokasz | December 4, 2022
Anegotiated settlement to end the state attorney general's 2020 lawsuit against the Buffalo Diocese yielded a 30-page court order and additional embarrassing news coverage of the diocese's handling of child sex abuse allegations.
Ending the Global Child Sex Abuse Crisis
Marci A. Hamilton | November 29, 2022
For the first time in history, the United Nations General Assembly has designated a new annual World Day for the prevention of child sexual exploitation—and it couldn't come soon enough. According to the World Health Organization, one in five women and one in 13 men worldwide have been sexually abused as children, and 120 million girls and young women under 20 years old have been victims of forced sexual contact.
Clock starts on the Adult Survivors Act lookback window on Thursday
Tim Williams & Casey Bortnick | November 23, 2022
Despite the holiday, the clock starts ticking on Thursday for sexual abuse survivors to file civil claims under the Adult Survivors Act's lookback window.
Starting Thursday, survivors of sexual abuse who are or were over the age of 18 when the abuse occurred can file a civil lawsuit against their abuser or an institution.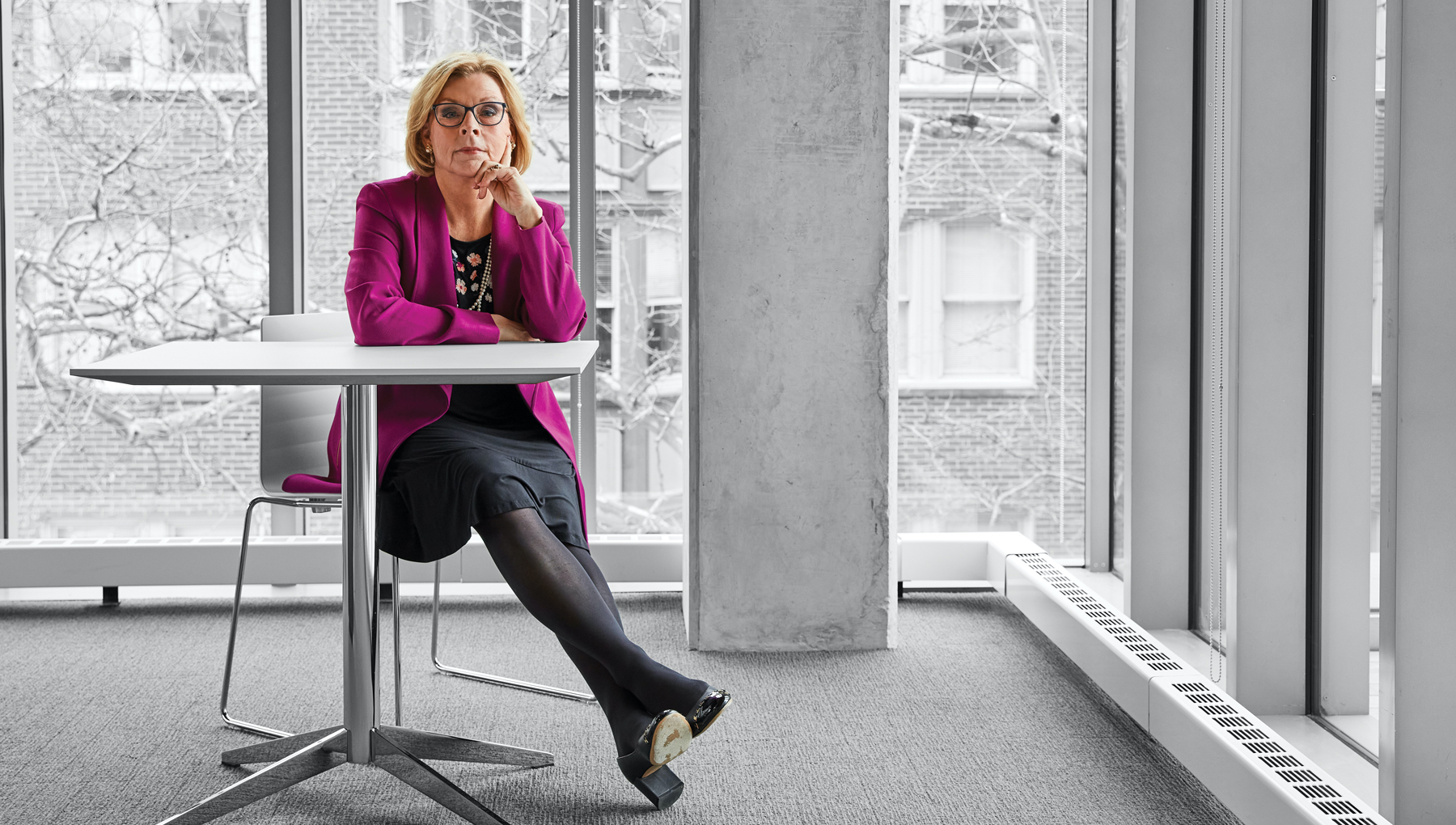 Marci Hamilton works to prevent child sex abuse globally
Michele W. Berger | November 22, 2022
Marci Hamilton, a Penn professor of practice in political science, founded the nonprofit academic think thank CHILD USA six years ago, but she's been researching child sexual abuse statutes of limitations for far longer. An attorney who clerked for Supreme Court Justice Sandra Day O'Connor, Hamilton has used her legal system knowledge to advocate for children who have experienced sexual abuse. Now she has taken on yet another role, as co-chair of the newly formed Global Statute of Limitations Task Force.
Panel urged to hold chat site Omegle liable for sexual exploitation of kids
Megan Butler | November 17, 2022
(CN) — The 11th Circuit heard arguments Thursday over whether anonymous chat website Omegle is liable for those who misuse the site to sexually exploit children. In 2020, the parents of an 11-year-old girl filed suit against Omegle, a website which allows users to anonymously "talk to strangers" by randomly pairing them in one-on-one chat sessions.
Child USA, Brave Movement join forces to launch task force to combat child sexual abuse worldwide
Alan Nunez | November 16, 2022
Earlier this month in a momentous vote, the United Nations General Assembly recognized Nov. 18 as "World Day for the Prevention of and Healing From Child Sexual Exploitation, Abuse and Violence," an annual commemoration to bring awareness and shed more light on the future prevention and healing of child sexual abuse.
Do Abortion Bans Violate Religious Freedom?
Megan McGibney | November 4, 2022
While Amalia Shifriss, 40, was waiting to get a biopsy at her OB/GYN in June, she received a CNN notification on her phone that she dreaded seeing.
Advocates for childhood sexual abuse survivors push Ohio lawmakers for new bills
Karen Kasler | Oct 25, 2022
Advocates for Ohioans who have survived childhood sexual abuse are pushing for bills that they say would help survivors, protect kids, and prevent more victims. They're hoping lawmakers will take action on several bills during the lame duck legislative session after next month's election.
Iowa gives child sex abuse survivors very little time to sue abusers. Some are trying to change that
Katarina Sostaric  | Oct 6, 2022
A few months ago, Sarah finally found the right words to describe what happened to her in high school.
"Up until this spring, I would tell people, 'Oh, I had an affair with my teacher,'" she said. "And it's like, no, you didn't. No you didn't. You were groomed and sexually assaulted by your teacher. Those are vastly different statements."
Ladies Justice
Leslie C. Griffin I Oct 5, 2022
UNLV Boyd School of Law professor Leslie C. Griffin comments on a recently published book by Slate's Dahlia Lithwick explaining the magic that women bring to law and the courts. Professor Griffin reviews Lithwick's stories about extraordinary women and relates some of her own, including our Founder and CEO, Marci Hamilton.
Reversal Sought for Decision Barring Abuse Claimant From Extended Statute of Limitations
Charles Toutant | Sep 29, 2022
Granted, there are some unusual and very specific facts related to this case, but the argument being issued by the defendants is that the rights of the victims should be narrowly construed, and those victims shouldn't be given a voice because of this narrow view of the law," said attorney John Baldante, who submitted an amicus brief on behalf of CHILD USA.
New federal law gives child sex abuse survivors more time to sue predators, enablers
Carli Brosseau | Sep 22, 2022
Survivors of some of the most egregious sex crimes have new access to compensation from their abusers, thanks in part to a congresswoman from Raleigh. President Joe Biden on Friday signed a law that removed the federal statute of limitations on civil lawsuits relating to allegations of child sex trafficking, child pornography and other federal crimes harming children.
Flag on new NFL aide: Roger Goodell's criminal adviser ripped over abuse probe
Michael O'Keeffe | Sep 16, 2022
The lawyers hired by Yeshiva University in January 2013 to investigate allegations that the Washington Heights school had covered up decades of sexual abuse didn't leave any stone unturned. 
Blackburn, Durbin Bill To Support Survivors Of Child Sex Abuse Headed To President's Desk
Blackburn.senate.gov | Sep 15 2022
WASHINGTON, D.C. – The U.S. House of Representatives passed S.3103, the Eliminating Limits to Justice for Child Sex Abuse Victims Act of 2021, a bipartisan bill first introduced in the Senate by U.S. Senator Marsha Blackburn (R-Tenn.) and Democratic Majority Whip Dick Durbin (D-Ill.). The bill now heads to the President's desk.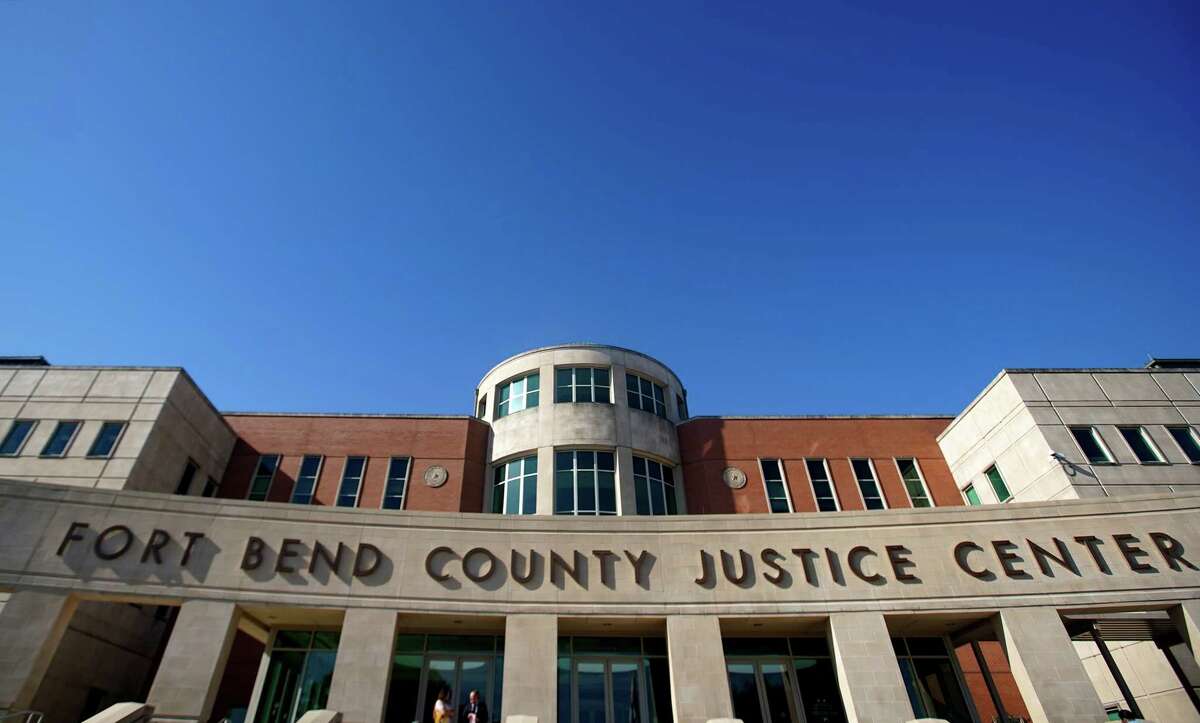 Fort Bend judge accused of rolling eyes at child sex abuse victim denies bias, refuses to recuse from trial
Nicole Hensley, Staff writer | Sep. 6, 2022
A judge in Fort Bend County on Tuesday disputed the portrayal by prosecutors in court documents that he is biased, citing their anecdotes that he rolled his eyes and showed flashes of anger during a sexual assault trial in August involving delayed reports of abuse.
Wisconsin v. Yoder turns 50
Trevor Hook | Aug 31, 2022
Fifty years ago, the U.S. Supreme Court ruled in favor of three Old Order Amish members in Wisconsin v. Yoder, allowing parents to withdraw their children from public school beyond eighth grade. We speak with a professor and an Amish education advocate about the legacy of the Supreme Court ruling.
Advocacy Group Tells Court To Keep Alive Cosby Abuse Suit
Law360 | Aug 12, 2022
Nonprofit advocacy group Child USA has called on a New Jersey federal court to reject Bill Cosby's constitutional challenge to the state law amendment underlying a $25 million lawsuit from a onetime "Cosby Show" actress alleging he drugged and raped her more than three decades ago.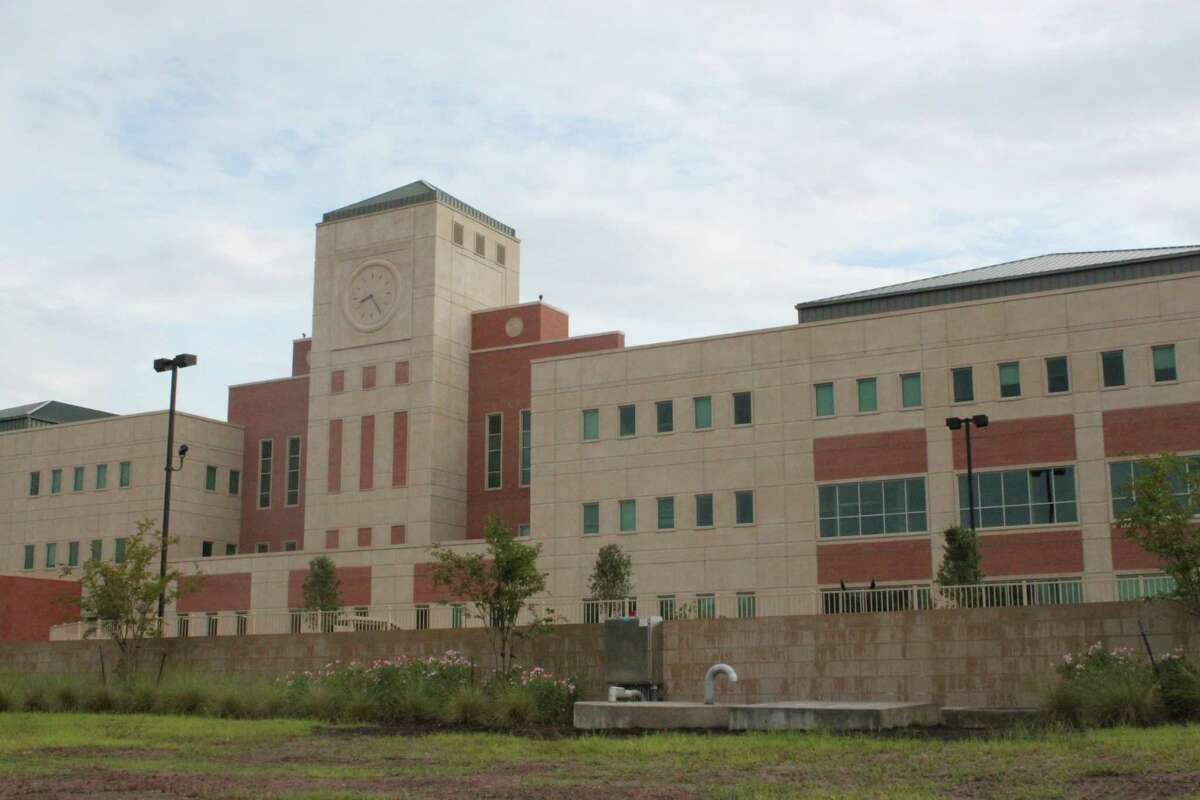 Prosecutors say Fort Bend judge who 'rolled' eyes at sex abuse victim is biased, must recuse himself
Nicole Hensley, Staff writer | Sep 6 2022
Prosecutors want a Fort Bend County criminal judge to recuse himself because they say he is biased against child sex abuse victims who belatedly report the assaults, according to court documents.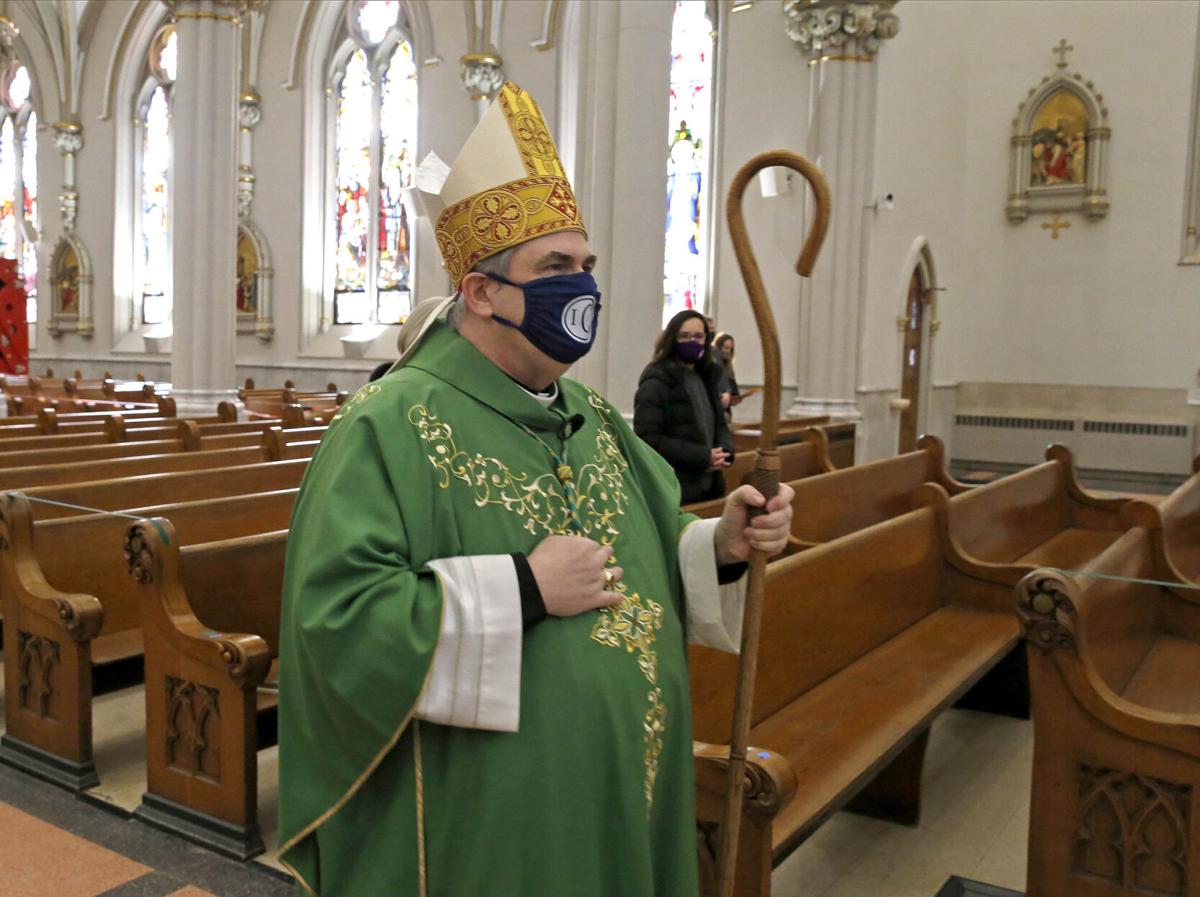 With little explanation, diocese has reinstated 17 priests accused of sexual abuse
Jay Tokasz | Sep 6, 2022
Seventeen of the 29 Buffalo Diocese priests put on administrative leave since 2018 due to a sex abuse allegation involving a minor were later allowed to resume their priestly activities.
Prison sex therapist defends pedophiles as 'minor-attracted persons,' outraging victim advocates
Ivey DeJesus | Aug 12, 2022
Advocates for victims of childhood sexual abuse are excoriating a licensed sex therapist with the Commonwealth who is advocating that pedophiles be referred to as "minor-attracted persons."
Bill Cosby Faces New Challenge in Sexual Assault Suit as Constitutional Scholar Enters Fray
Charles Toutant| August 12, 2022
Marci Hamilton "has advised Congress and state governors, legislatures, and courts on the constitutionality of revival window laws for child sex abuse throughout the United States," Child USA said in court papers.
Advocates push for Ohio bill that would lift statute of limitations on rape cases
Christian Hauser, WKRC | July 26, 2022
Rebecca Surendorff thought her daughter was in a safe school in a safe and a safe community.
"I had no idea just the night before this photo was taken, my daughter's 8th grade graduation had been officiated by a man who's now a convicted pedophile in the state," Surendorff said.
Child sexual abuse lawsuit under NC SAFE Child Act settled against former Asheville school
Karen Chávez| July 10, 2022
In what is widely believed to be the first child sexual abuse case resolved under the landmark 2019 N.C. SAFE Child Act, a graduate of the formerly Asheville-based Ben Lippen School has reached a settlement in her claims of years of sexual abuse at the hands of a coach at the Christian school.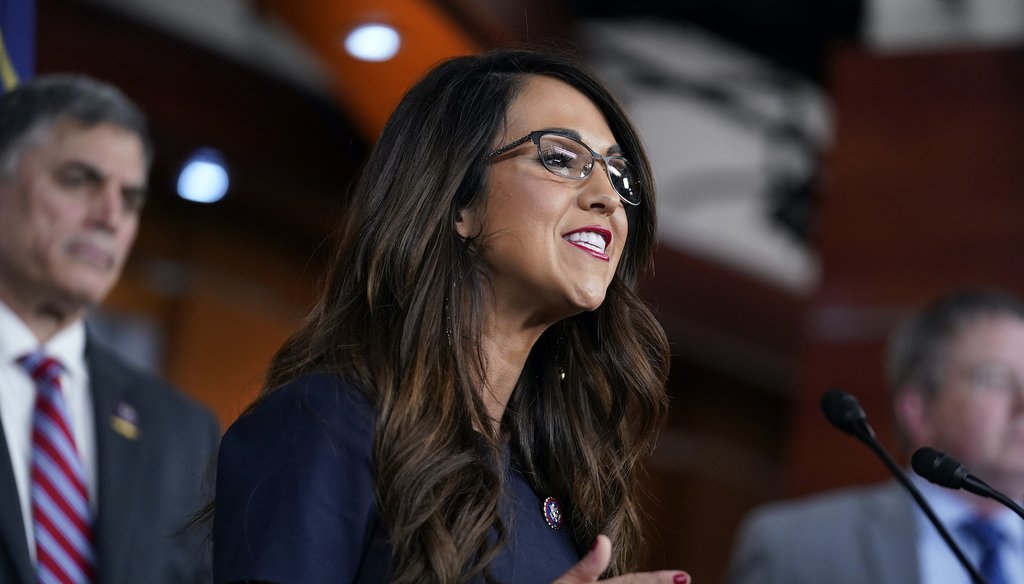 The Founding Fathers of the United States intended that "the church is supposed to direct the government."
Jeff Cercone| Jun 30, 2022
Republican U.S. Rep. Lauren Boebert raised eyebrows when she gave an impassioned address to worshippers at a Colorado church on June 26.
While encouraging churchgoers to get more involved in their local governments to help shape policy, Boebert, who easily won her primary election on Tuesday, said she's "tired of this separation of church and state junk."
FBI investigating Catholic Church in New Orleans for child sex abuse
Gabrielle Fonrouge | Jun 29, 2022
The FBI has launched a sprawling sex abuse investigation into the Roman Catholic Church in New Orleans that's targeting predator priests who may have taken kids across state lines to molest them and were never reported to law enforcement, it was revealed Wednesday.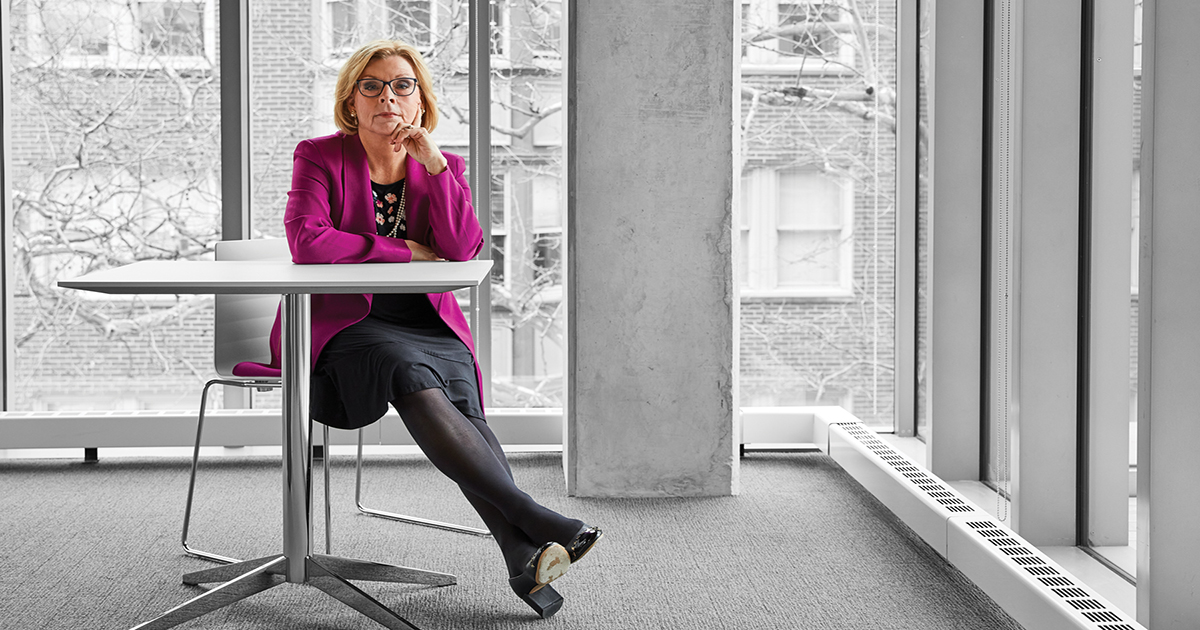 What the decision to overturn Roe v. Wade means
Michele W. Berger | Jun 24, 2022
n Friday, the Supreme Court voted to overturn Roe v. Wade after nearly half a century, stripping away the constitutional right to abortion that the original decision had given.
Abuse survivors praise Supreme Court for declining to review California's Child Victims Act
Katie Collins Scott | Jun 24, 2022
Clergy abuse survivors in California said they felt relief after the U.S. Supreme Court decided June 21 not to hear a challenge brought forth by the state's Catholic bishops against a law extending the statute of limitations for childhood abuse victims.
Reschenthaler works to expand path to justice for child sex abuse victims
 Ripon Advance News Service | Jun 17, 2022
U.S. Rep. Guy Reschenthaler (R-PA) on June 14 cosponsored a bipartisan bill that would remove any statutes of limitations for survivors of child sex abuse and sex trafficking seeking justice under federal law.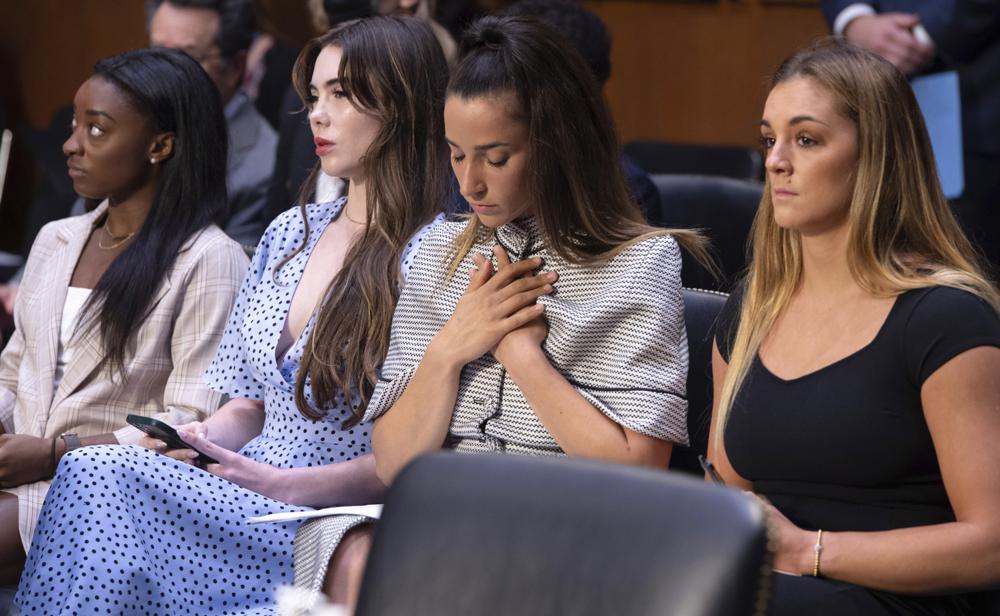 Simone Biles, other women seek $1B-plus from FBI over Nassar
ED White| June 9, 2022
DETROIT (AP) — Olympic gold medalist Simone Biles and dozens of other women who say they were sexually assaulted by Larry Nassar are seeking more than $1 billion from the FBI for failing to stop the sports doctor when the agency first received allegations against him, lawyers said Wednesday.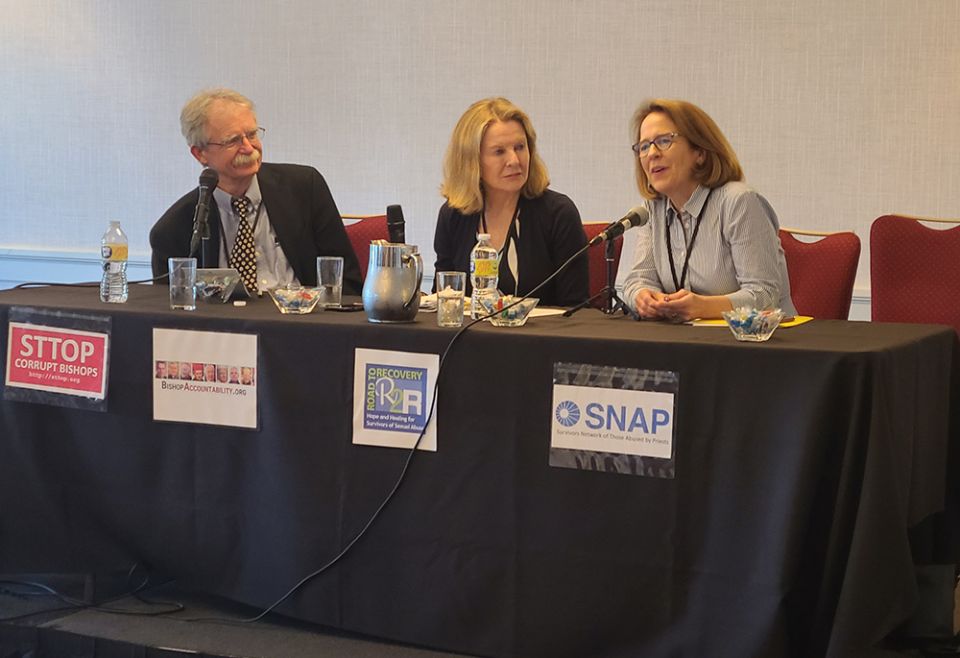 Survivors praised for 20 years of exposing Catholic abuse scandals
Brian Fraga| Jun 8, 2022
QUINCY, MASSACHUSETTS — More than 20 years since the Boston Globe's Spotlight investigative team exposed the scope of Catholic clergy sexual abuse and institutional cover-up in the Archdiocese of Boston, attorney Mitchell Garabedian said abuse survivors are still teaching the church "how to be moral."
The Archdiocese of Philadelphia paid $78.5 million in clergy sex abuse reparations — far less than anticipated
Harold Brubaker | Jun 3, 2022
Under a reparations program for victims of sexual abuse launched in 2018, the Roman Catholic Archdiocese of Philadelphia has paid $78.5 million on 438 claims — far less than the $126 million estimated two years ago, according to a final report released Thursday.
Ohio bill: New chance at justice for child sex abuse victims
Maeve Walsh | Jun 1, 2022
A former altar boy abused by a Cincinnati priest spoke publicly before lawmakers for the first time Tuesday – six months after his Catholic perpetrator was sentenced to seven years in prison.
Southern Baptist leaders release sex abuser database they kept secret for years
Sarah Pulliam Bailey, Michelle Boorstein and Marisa Iati | May 26, 2022
Southern Baptist leaders on Thursday evening released a list of alleged church-related sexual abuse offenders that denomination heads had kept secret for more than a decade. The Executive Committee for the Southern Baptist Convention said earlier this week it would publish the names after it issued a third-party investigation that suggested a widespread coverup by top leaders who ignored and even "vilified" people who came forward with stories of abuse.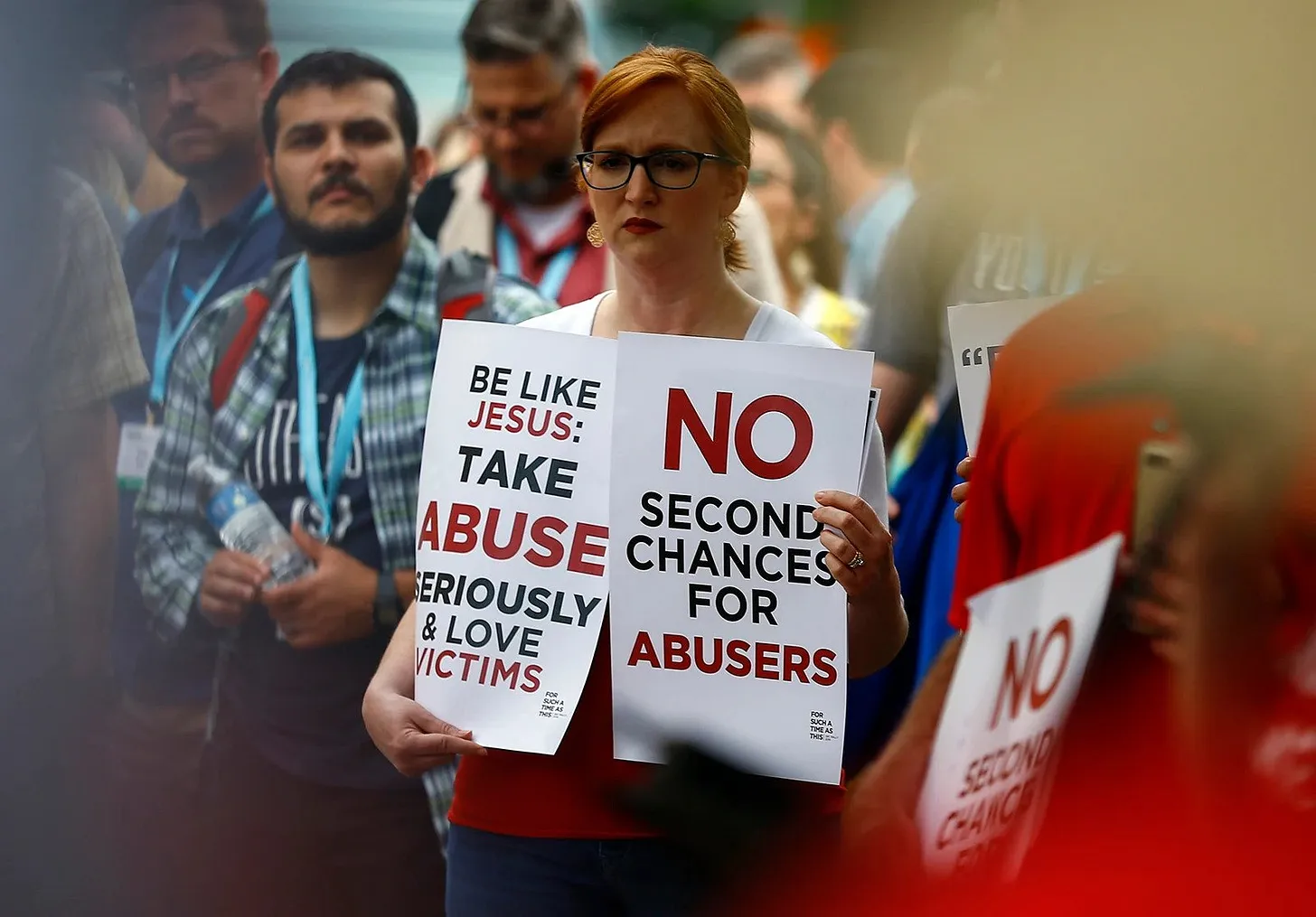 The Next Southern Baptist Investigation
Brian Kaylor and Beau Underwood | May 24, 2022
That's how multiple media outlets described the 395-page report released Sunday (May 22) by Guidepost Solutions after a months-long investigation into how the Southern Baptist Convention's Executive Committee responded to clergy sexual abuse allegations over the last two decades. 
Lawyer representing hundreds criticizes state's plan to settle their YDC abuse claims
Annmarie Timmins | May 2, 2022
As the House did in March, the Senate on Thursday gave its overwhelming support to a bill that would create a $100 million settlement fund for the hundreds of people who've said they were sexually or physically abused as children while held at the state's former Youth Development Center. But it's uncertain how many victims will use it.
Sex abuse victims of former NJ sheriff still seek justice 1 year after Team 12 investigation
News 12 Staff | April 29, 2022
One year after a Team 12 investigation exposed allegations of widespread sexual abuse by a former Warren County sheriff, the victims are still seeking justice. And new documents obtained by Kane In Your Corner show county officials are still engaging in courtroom tactics that child abuse prevention advocates call "unacceptable."
Mega dance company bred culture of sex, silence, dancers say
Juliet Linderman, Martha Mendoza, Morgan Bocknek, Associated Press and Toronto Star | April 21, 2022
LOS ANGELES — Every year, one of the world's leading dance competition companies sells the dream of Hollywood fame to hundreds of thousands of ambitious young dancers hoping to launch careers on television, in movies and on stage.
Arizona court won't halt sex suits naming boy scouts, others
Bob Christie, Associated Press | April 15, 2022
Arizona victims of long-ago child sex abuse can proceed with lawsuits against groups like the Boy Scouts of America after the state Supreme Court rejected claims that a state law extending victims' right to sue was unconstitutional.
Texas Supreme Court rules against Southern Baptist leader accused of rape, a win for survivors
Robert Downen | April 12, 2022
In a consequential ruling that legal experts say will give Texas sexual abuse survivors more power to sue attackers and the institutions that protect them, the Texas Supreme Court has allowed a lawsuit to go forward in which a Houston man alleges he was repeatedly raped by influential Southern Baptist figure and former Texas Appeals Court judge Paul Pressler.
Wolf may call special session to 'open a window to justice' for child sex assault victims to sue abusers
Jan Murphy | April 05, 2022
Gov. Tom Wolf is threatening to turn up the heat on state lawmakers this summer to pass a bill that gives victims of child sexual abuse the opportunity to sue their abusers in court.
A defrocked priest accused of sexual assault was sentenced to probation for lying to the FBI
Mensah M. Dean | April 01, 2022
A former Catholic priest who was defrocked in 2017 amid allegations that he had sexually molested young boys for years while the church moved him from parish to parish was sentenced Thursday to five years' probation for lying to the FBI.
Michigan students facing educational neglect is a 'hidden problem'
Lily Altavena | March 30, 2022
No one seems to know how many Michigan children are going without an education.
But a Free Press story about a 12-year-old Michigan girl, Jo, who struggles to read and has rarely stepped foot into a classroom, has some lawmakers and advocates contemplating ways to prevent educational neglect.
Michigan bills would give sexual assault survivors more time to file lawsuits
Darcie Moran, Detroit Free Press | March 24, 2022
Sex assaults survivors shouldn't have to battle schools like Eastern Michigan University and the University of Michigan over the time it took them to come forward — that's the idea behind a package of bipartisan bills announced in Lansing on Wednesday.
Jeremy Visone: Connecticut must broaden protections for childhood sexual abuse victims
Hartford Courant | February 21, 2022
Connecticut must provide a vehicle for justice for past victims of childhood sexual abuse, and we will all be the beneficiaries. Benefits include justice for victims along a timeline rooted in the science of trauma, cost savings for the state, and identifying hidden predators in our midst. 
'Dirty, disgusted, afraid': Former Wis. police chief speaks about clergy abuse he faced as a child
Shaun Gallagher | February 15, 2022
Zipping up his sleeping bag, a Sheboygan teen was restless, worrying about what was to come. "He'd go from sleeping bag to sleeping bag. I'd learn to flip over on my stomach so he couldn't touch me."
Here's what the Catholic Church paid to settle abuse cases in NJ – and who was left out
Deena Yellin | February 8, 2022
New Jersey's Catholic dioceses have retired a fund meant to compensate clergy abuse survivors, after paying more than $40 million to 348 alleged victims. Closure for both sides remains far off, however, with hundreds of cases still working their way through the court system or in limbo due to bankruptcy proceedings.
Group pushing for more protections to keep Olympic athletes safe from abuse and mental health issues
Scripps National | February 7, 2022
With the Winter Olympics underway, there's new attention on how athletes who start training at a young age are protected from abuse.
CHILD USA, a nonprofit, took a deeper look into the Larry Nassar case. It's trying to uncover all the ways state and federal policies failed to protect the dozens of people that Nassar sexually abused.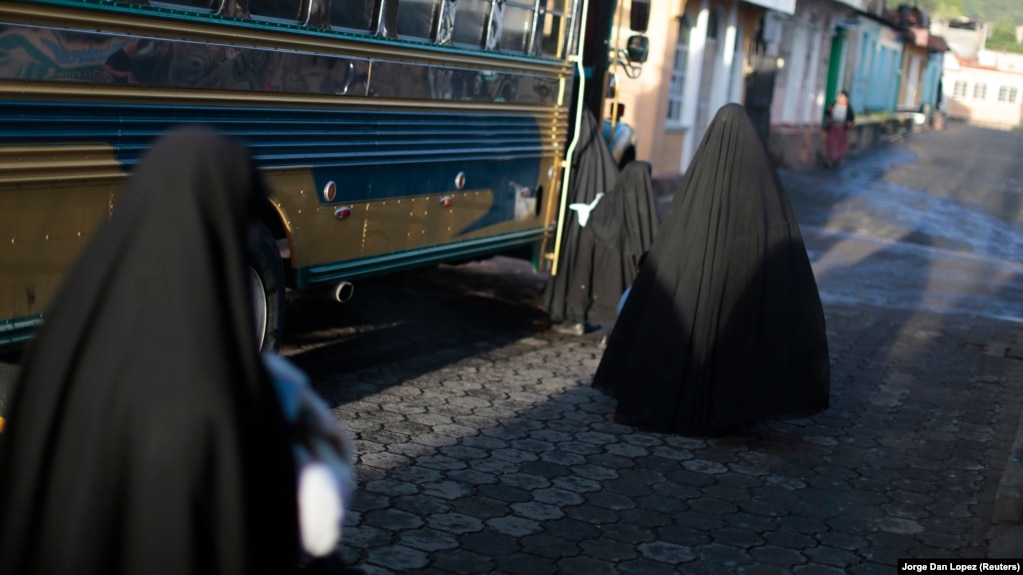 'Jewish Taliban' Being Forced To Leave Bosnia
Meliha Kesmer & Andy Heil | February 1, 2022
ILIDZA, Bosnia-Herzegovina — Bosnian authorities have rolled up the welcome mat for dozens of recently arrived members of a radically fundamentalist Jewish sect that has run into trouble all around the world.
Fallout from Nassar case prompts experts to call for new leadership of U.S. Olympic programs
Tim Evans | January 28, 2022
A report from a team of experts who spent three years examining how Larry Nassar was able to prey on hundreds of young female gymnasts over nearly 30 years calls for Congress to create a new federal agency to lead the U.S. Olympic program.
Fallout from Nassar case prompts experts to call for new leadership of US Olympic programs
Tim Evans | January 28, 2022
A report from a team of experts who spent three years examining how Larry Nassar was able to prey on hundreds of young female gymnasts over nearly 30 years calls for Congress to create a new federal agency to lead the U.S. Olympic program.
Danny Masterson rape accusers free from Scientology arbitration rules
Marjorie Hernandez | January 20, 2022
A California appeals court said victims who accused Danny Masterson of rape do not have to go through an arbitration process with the Church of Scientology, allowing their harassment suit against the actor and Church leaders to move forward.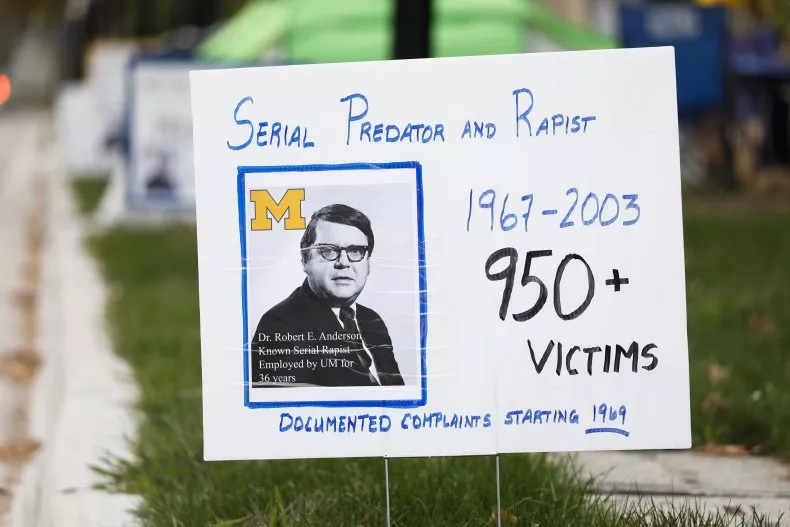 Proposed Bills Could Create Path for 1,000 Abuse Victims to Sue University of Michigan
Aaron Mcdade | January 04, 2022
New bills have been announced that will be considered by Michigan's state Senate later this month that could allow around 1,000 sexual abuse victims of Robert Anderson, a doctor at the University of Michigan from the late 1960s to 2003 who abused hundreds of student-athletes, to sue the school for physical and emotional damages.