To see a yearly archive of CHILD USA in the news, click a year from below
Advocates push for Ohio bill that would lift statute of limitations on rape cases
Christian Hauser, WKRC | July 26, 2022
Rebecca Surendorff thought her daughter was in a safe school in a safe and a safe community.
"I had no idea just the night before this photo was taken, my daughter's 8th grade graduation had been officiated by a man who's now a convicted pedophile in the state," Surendorff said.
Child sexual abuse lawsuit under NC SAFE Child Act settled against former Asheville school
Karen Chávez| July 10, 2022
In what is widely believed to be the first child sexual abuse case resolved under the landmark 2019 N.C. SAFE Child Act, a graduate of the formerly Asheville-based Ben Lippen School has reached a settlement in her claims of years of sexual abuse at the hands of a coach at the Christian school.
FBI investigating Catholic Church in New Orleans for child sex abuse
Gabrielle Fonrouge | Jun 29, 2022
The FBI has launched a sprawling sex abuse investigation into the Roman Catholic Church in New Orleans that's targeting predator priests who may have taken kids across state lines to molest them and were never reported to law enforcement, it was revealed Wednesday.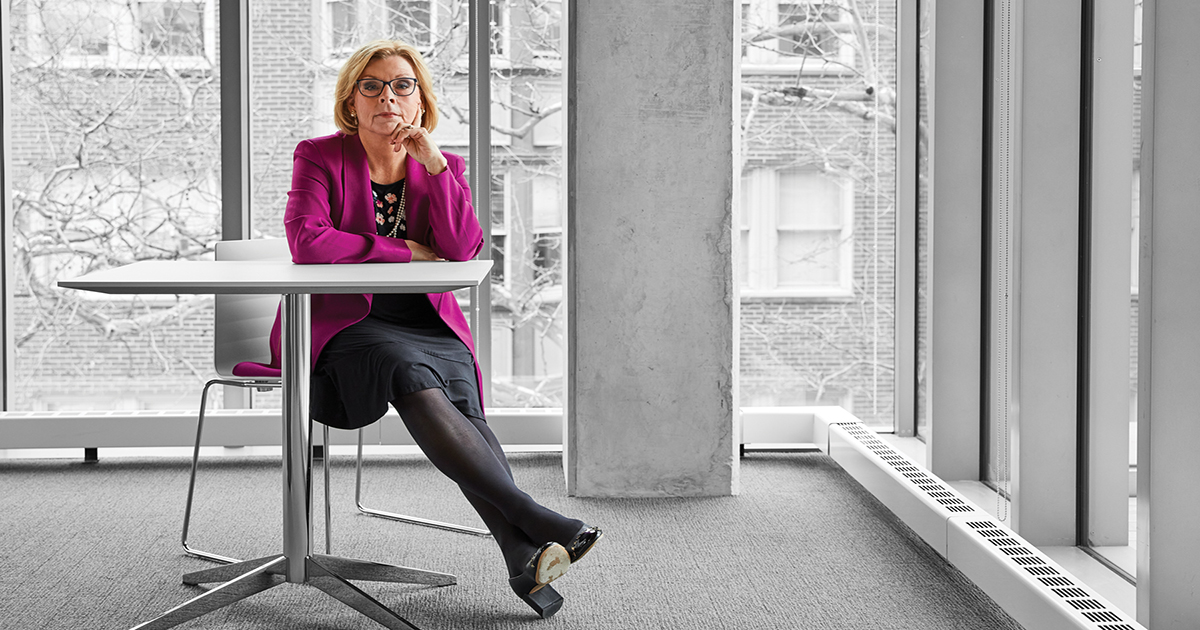 What the decision to overturn Roe v. Wade means
Michele W. Berger | Jun 24, 2022
n Friday, the Supreme Court voted to overturn Roe v. Wade after nearly half a century, stripping away the constitutional right to abortion that the original decision had given.
Abuse survivors praise Supreme Court for declining to review California's Child Victims Act
Katie Collins Scott | Jun 24, 2022
Clergy abuse survivors in California said they felt relief after the U.S. Supreme Court decided June 21 not to hear a challenge brought forth by the state's Catholic bishops against a law extending the statute of limitations for childhood abuse victims.
Reschenthaler works to expand path to justice for child sex abuse victims
 Ripon Advance News Service | Jun 17, 2022
U.S. Rep. Guy Reschenthaler (R-PA) on June 14 cosponsored a bipartisan bill that would remove any statutes of limitations for survivors of child sex abuse and sex trafficking seeking justice under federal law.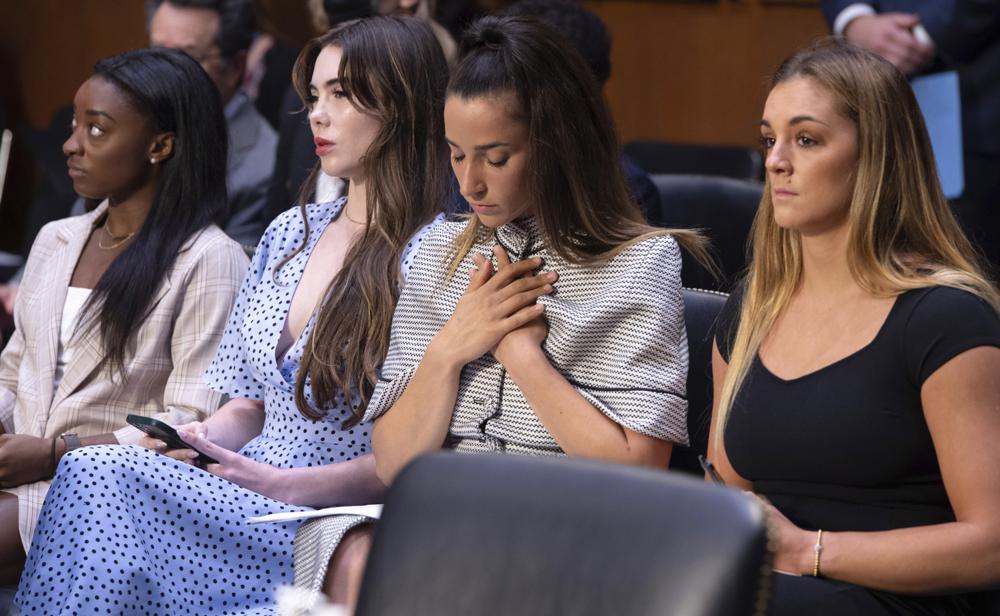 Simone Biles, other women seek $1B-plus from FBI over Nassar
ED White| June 9, 2022
DETROIT (AP) — Olympic gold medalist Simone Biles and dozens of other women who say they were sexually assaulted by Larry Nassar are seeking more than $1 billion from the FBI for failing to stop the sports doctor when the agency first received allegations against him, lawyers said Wednesday.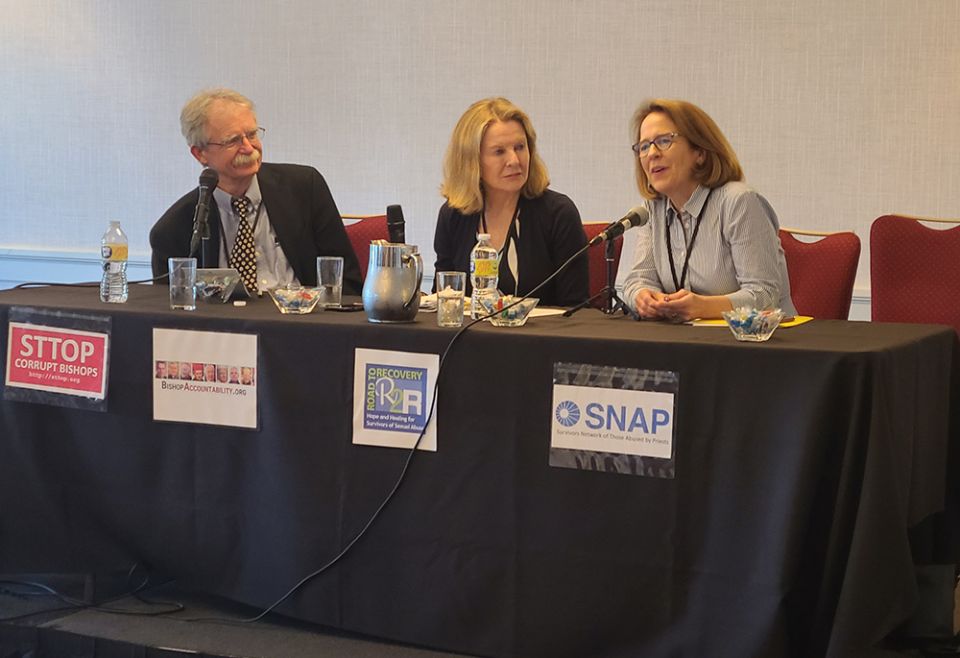 Survivors praised for 20 years of exposing Catholic abuse scandals
Brian Fraga| Jun 8, 2022
QUINCY, MASSACHUSETTS — More than 20 years since the Boston Globe's Spotlight investigative team exposed the scope of Catholic clergy sexual abuse and institutional cover-up in the Archdiocese of Boston, attorney Mitchell Garabedian said abuse survivors are still teaching the church "how to be moral."
The Archdiocese of Philadelphia paid $78.5 million in clergy sex abuse reparations — far less than anticipated
Harold Brubaker | Jun 3, 2022
Under a reparations program for victims of sexual abuse launched in 2018, the Roman Catholic Archdiocese of Philadelphia has paid $78.5 million on 438 claims — far less than the $126 million estimated two years ago, according to a final report released Thursday.
Ohio bill: New chance at justice for child sex abuse victims
Maeve Walsh | Jun 1, 2022
A former altar boy abused by a Cincinnati priest spoke publicly before lawmakers for the first time Tuesday – six months after his Catholic perpetrator was sentenced to seven years in prison.
Southern Baptist leaders release sex abuser database they kept secret for years
Sarah Pulliam Bailey, Michelle Boorstein and Marisa Iati | May 26, 2022
Southern Baptist leaders on Thursday evening released a list of alleged church-related sexual abuse offenders that denomination heads had kept secret for more than a decade. The Executive Committee for the Southern Baptist Convention said earlier this week it would publish the names after it issued a third-party investigation that suggested a widespread coverup by top leaders who ignored and even "vilified" people who came forward with stories of abuse.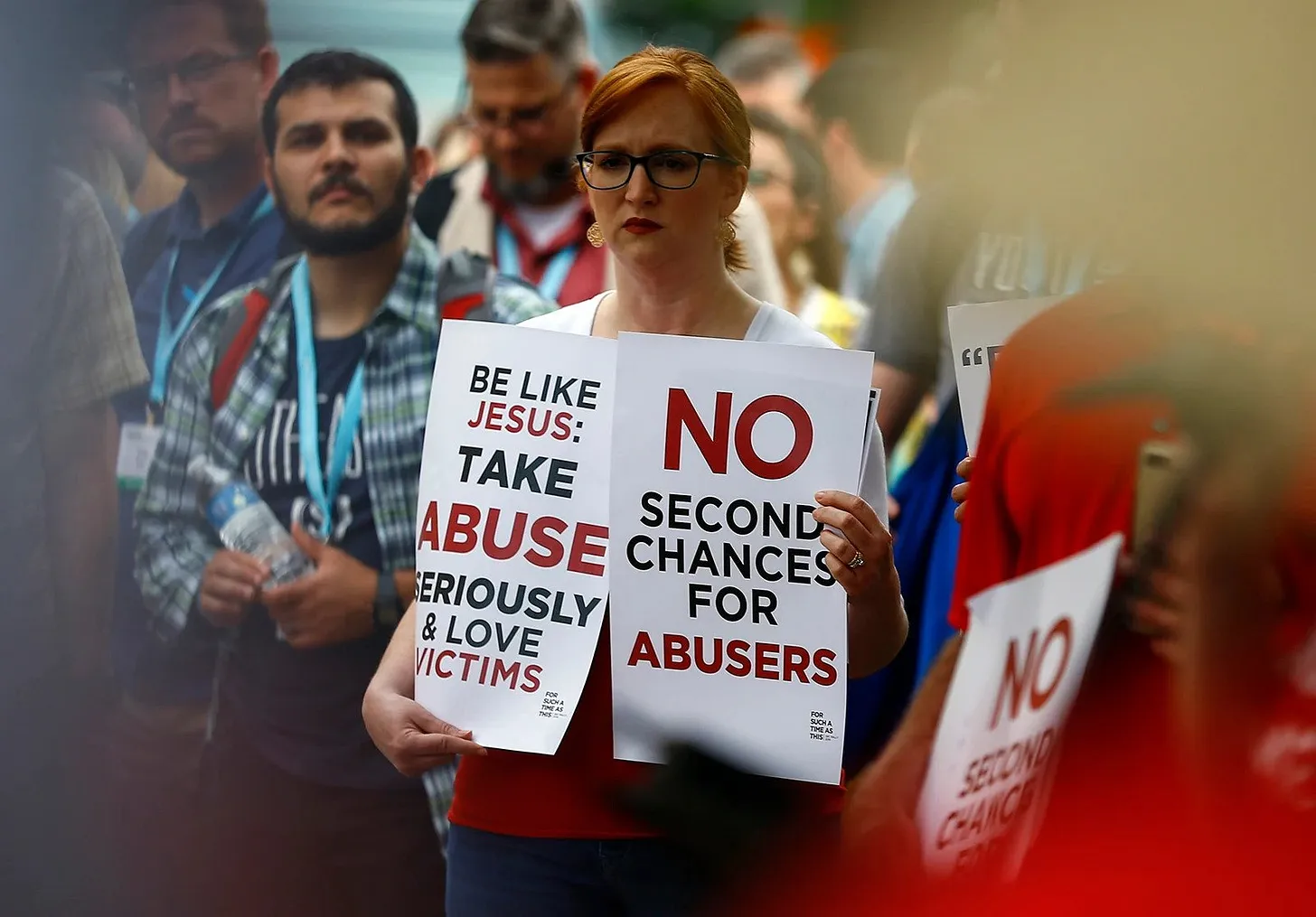 The Next Southern Baptist Investigation
Brian Kaylor and Beau Underwood | May 24, 2022
That's how multiple media outlets described the 395-page report released Sunday (May 22) by Guidepost Solutions after a months-long investigation into how the Southern Baptist Convention's Executive Committee responded to clergy sexual abuse allegations over the last two decades. 
Lawyer representing hundreds criticizes state's plan to settle their YDC abuse claims
Annmarie Timmins | May 2, 2022
As the House did in March, the Senate on Thursday gave its overwhelming support to a bill that would create a $100 million settlement fund for the hundreds of people who've said they were sexually or physically abused as children while held at the state's former Youth Development Center. But it's uncertain how many victims will use it.
Sex abuse victims of former NJ sheriff still seek justice 1 year after Team 12 investigation
News 12 Staff | April 29, 2022
One year after a Team 12 investigation exposed allegations of widespread sexual abuse by a former Warren County sheriff, the victims are still seeking justice. And new documents obtained by Kane In Your Corner show county officials are still engaging in courtroom tactics that child abuse prevention advocates call "unacceptable."
Mega dance company bred culture of sex, silence, dancers say
Juliet Linderman, Martha Mendoza, Morgan Bocknek, Associated Press and Toronto Star | April 21, 2022
LOS ANGELES — Every year, one of the world's leading dance competition companies sells the dream of Hollywood fame to hundreds of thousands of ambitious young dancers hoping to launch careers on television, in movies and on stage.
Arizona court won't halt sex suits naming boy scouts, others
Bob Christie, Associated Press | April 15, 2022
Arizona victims of long-ago child sex abuse can proceed with lawsuits against groups like the Boy Scouts of America after the state Supreme Court rejected claims that a state law extending victims' right to sue was unconstitutional.
Texas Supreme Court rules against Southern Baptist leader accused of rape, a win for survivors
Robert Downen | April 12, 2022
In a consequential ruling that legal experts say will give Texas sexual abuse survivors more power to sue attackers and the institutions that protect them, the Texas Supreme Court has allowed a lawsuit to go forward in which a Houston man alleges he was repeatedly raped by influential Southern Baptist figure and former Texas Appeals Court judge Paul Pressler.
Wolf may call special session to 'open a window to justice' for child sex assault victims to sue abusers
Jan Murphy | April 05, 2022
Gov. Tom Wolf is threatening to turn up the heat on state lawmakers this summer to pass a bill that gives victims of child sexual abuse the opportunity to sue their abusers in court.
A defrocked priest accused of sexual assault was sentenced to probation for lying to the FBI
Mensah M. Dean | April 01, 2022
A former Catholic priest who was defrocked in 2017 amid allegations that he had sexually molested young boys for years while the church moved him from parish to parish was sentenced Thursday to five years' probation for lying to the FBI.
Michigan students facing educational neglect is a 'hidden problem'
Lily Altavena | March 30, 2022
No one seems to know how many Michigan children are going without an education.
But a Free Press story about a 12-year-old Michigan girl, Jo, who struggles to read and has rarely stepped foot into a classroom, has some lawmakers and advocates contemplating ways to prevent educational neglect.
Michigan bills would give sexual assault survivors more time to file lawsuits
Darcie Moran, Detroit Free Press | March 24, 2022
Sex assaults survivors shouldn't have to battle schools like Eastern Michigan University and the University of Michigan over the time it took them to come forward — that's the idea behind a package of bipartisan bills announced in Lansing on Wednesday.
Jeremy Visone: Connecticut must broaden protections for childhood sexual abuse victims
Hartford Courant | February 21, 2022
Connecticut must provide a vehicle for justice for past victims of childhood sexual abuse, and we will all be the beneficiaries. Benefits include justice for victims along a timeline rooted in the science of trauma, cost savings for the state, and identifying hidden predators in our midst. 
'Dirty, disgusted, afraid': Former Wis. police chief speaks about clergy abuse he faced as a child
Shaun Gallagher | February 15, 2022
Zipping up his sleeping bag, a Sheboygan teen was restless, worrying about what was to come. "He'd go from sleeping bag to sleeping bag. I'd learn to flip over on my stomach so he couldn't touch me."
Here's what the Catholic Church paid to settle abuse cases in NJ – and who was left out
Deena Yellin | February 8, 2022
New Jersey's Catholic dioceses have retired a fund meant to compensate clergy abuse survivors, after paying more than $40 million to 348 alleged victims. Closure for both sides remains far off, however, with hundreds of cases still working their way through the court system or in limbo due to bankruptcy proceedings.
Group pushing for more protections to keep Olympic athletes safe from abuse and mental health issues
Scripps National | February 7, 2022
With the Winter Olympics underway, there's new attention on how athletes who start training at a young age are protected from abuse.
CHILD USA, a nonprofit, took a deeper look into the Larry Nassar case. It's trying to uncover all the ways state and federal policies failed to protect the dozens of people that Nassar sexually abused.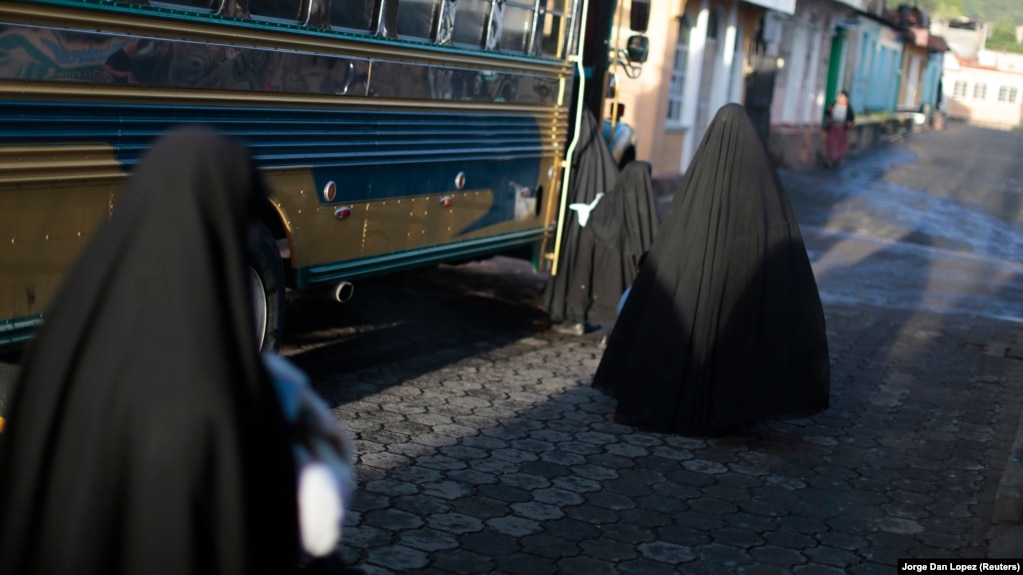 'Jewish Taliban' Being Forced To Leave Bosnia
Meliha Kesmer & Andy Heil | February 1, 2022
ILIDZA, Bosnia-Herzegovina — Bosnian authorities have rolled up the welcome mat for dozens of recently arrived members of a radically fundamentalist Jewish sect that has run into trouble all around the world.
Fallout from Nassar case prompts experts to call for new leadership of U.S. Olympic programs
Tim Evans | January 28, 2022
A report from a team of experts who spent three years examining how Larry Nassar was able to prey on hundreds of young female gymnasts over nearly 30 years calls for Congress to create a new federal agency to lead the U.S. Olympic program.
Fallout from Nassar case prompts experts to call for new leadership of US Olympic programs
Tim Evans | January 28, 2022
A report from a team of experts who spent three years examining how Larry Nassar was able to prey on hundreds of young female gymnasts over nearly 30 years calls for Congress to create a new federal agency to lead the U.S. Olympic program.
Danny Masterson rape accusers free from Scientology arbitration rules
Marjorie Hernandez | January 20, 2022
A California appeals court said victims who accused Danny Masterson of rape do not have to go through an arbitration process with the Church of Scientology, allowing their harassment suit against the actor and Church leaders to move forward.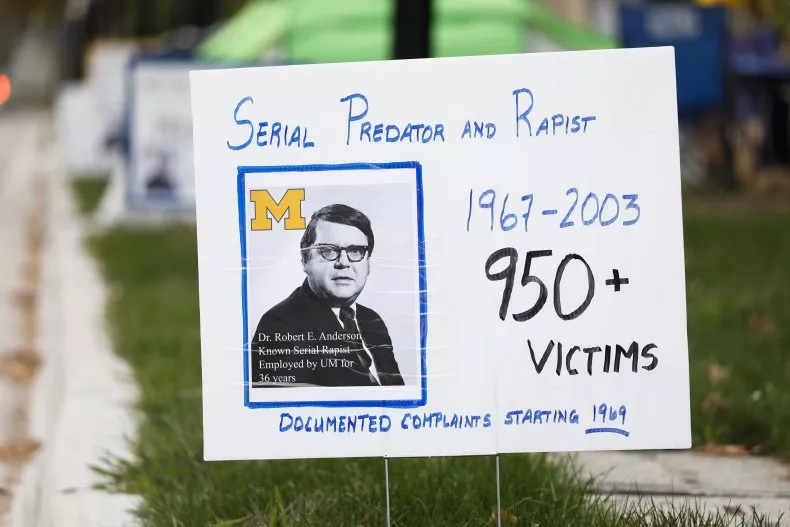 Proposed Bills Could Create Path for 1,000 Abuse Victims to Sue University of Michigan
Aaron Mcdade | January 04, 2022
New bills have been announced that will be considered by Michigan's state Senate later this month that could allow around 1,000 sexual abuse victims of Robert Anderson, a doctor at the University of Michigan from the late 1960s to 2003 who abused hundreds of student-athletes, to sue the school for physical and emotional damages.